Introducing Guest Blogger, Lisa Pruitt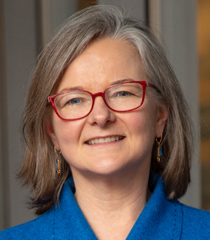 Concurring Opinions is delighted to introduce Professor Lisa Pruitt, Martin Luther King, Jr. Professor of Law at UC Davis School of Law. Her interests include Law and Rural Livelihoods, Feminist Jurisprudence, the Legal Profession, and Torts.  Pruitt's career spans the globe, literally and figuratively. Before joining the UC Davis law faculty in 1999, she worked abroad for almost a decade in settings ranging from international organizations to private practice.
Pruitt's recent scholarship is closer to home as she writes about the intersection of law with rural livelihoods, principally in the domestic context.  Her work considers a range of ways in which rural places are distinct from what has become the implicit urban norm in legal scholarship. Pruitt reveals, for example, how the economic, spatial, and social features of rural locales profoundly shape the lives of residents, including the junctures at which they encounter the law. Her work considers how rural spatiality inflects dimensions of gender, race, and ethnicity. Among this work is a recent focus on low-income whites as a critical race project, exploring the paradoxical intersection of white-skin privilege with socioeconomic deprivation.  In the wake of the 2016 election, Pruitt's work on both rural livelihoods and the white working class has attracted media attention.
A full list of recent publications is here.  Selected recent publications include a contribution on Planned Parenthood of Southeastern Pennsylvania v. Casey in U.S. Feminist Judgments, as well as:
Protecting People, Protecting Places: What Environmental Litigation Conceals and Reveals about Rurality, 47 Journal of Rural Studies 326-36 (2016) (co-authored with Linda T. Sobczynski) (special issue on Rural Dimensions of Environmental Injustice).
Welfare Queens and White Trash, 25 Southern California Interdisciplinary Law Journal 289 (2016) ("Reframing the Welfare Queen" symposium).
The False Choice between Race and Class and Other Affirmative Action Myths, 63 Buffalo L. Rev. 981 (2015).
Who's Afraid of White Class Migrants? On Denial, Discrediting and Disdain (and Toward a Richer Conception of Diversity), 31 Columbia Journal of Gender and Law 196 (2015).
Welcome, Lisa!