Law Talk: A Roundtable on Justice and Insturmentalism in Private Law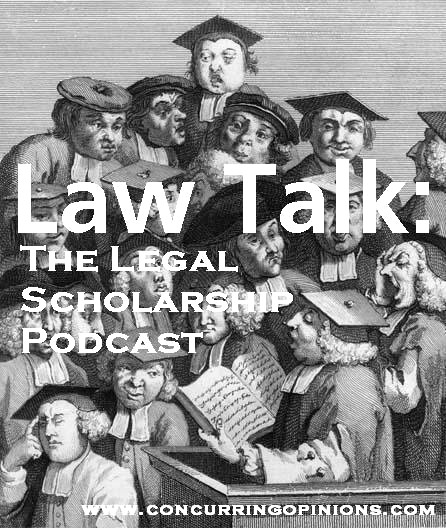 Over the weekend, the Association for the Study of Law, Culture, and the Humanities held their annual conference at Boalt Hall. This podcast episode is a recording of a roundtable discussion on justice and insturmentalism in private law, which was organized for the conference by Jeff Lipshaw. The participants include Pete Alces (William & Mary), Robin Kar (Loyola LA), Alan Calnan (Southwestern), and Nate Oman (that's me). The discussion focuses on the philosophy of tort law and contract law, with Pete sounding a skeptical note using evolutionary biology. Enjoy!
You can subscribe to "Law Talk" using iTunes or Feedburner. You can also visit the "Law Talk" page at the iTunes store. For previous episodes of Law Talk at Co-Op click here.