Law Talk: Steven D. Smith and Law's Quandary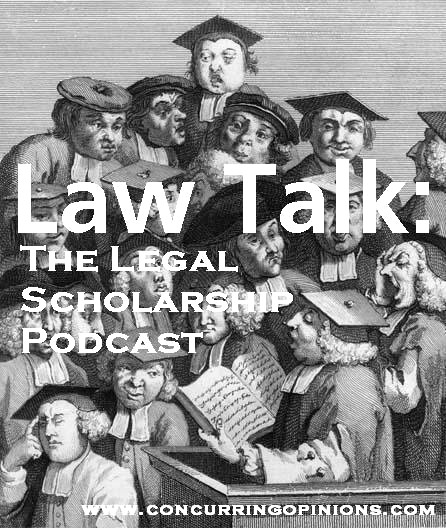 I am happy to announce the inaugural episode of "Law Talk: The Legal Scholarship Podcast." My guest for this episode is Steven D. Smith, the Warren Distinguished Professor of Law at the University of San Diego and the Co-Director of San Diego's Institute for Law and Philosophy. In this episode, we discuss Steve's book Law's Quandary as well as his recently published lecture, "The (Always) Immanent Death of Law." Along the way, Steve has some fascinating things to say about law, the state of legal philosophy, and what jurisprudence might (or might not) have to say to the "real" practice of law.
You can subscribe to "Law Talk" using iTunes or Feedburner. "Law Talk" is very much a work in progress, and I welcome any feedback or suggestions. You can email me at nboman-at-wm-dot-edu.